Over the last few months, I have been searching for old photos of Memphis, TN. Tragedy caused me to take photos this morning.


First United Methodist Church, Memphis, TN

One of the photos is of the First United Methodist Church located downtown taken somewhere between 1900 and 1910. Organized in 1826, it was the oldest church in Memphis, and the building was erected in 1850. Unfortunately, I did not get around to taking any photos of the old locations I have found before today. I managed to find one taken last year from roughly the same angle.

Yesterday morning, the church burned causing two other buildings to catch fire, too. I managed to get a still from a news broadcast, but it was from another view. I'll post it anyway. This morning, I went downtown and was able to get a photo of what was left of the church.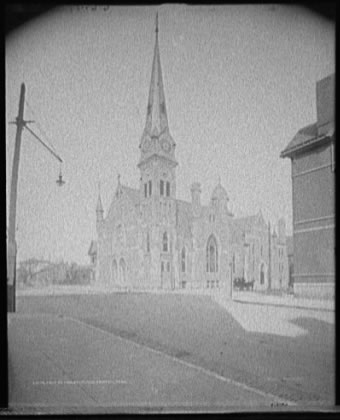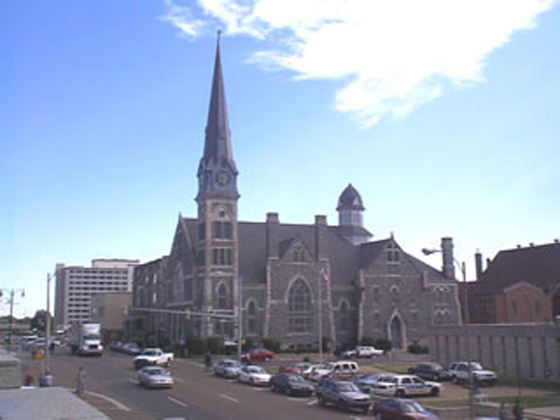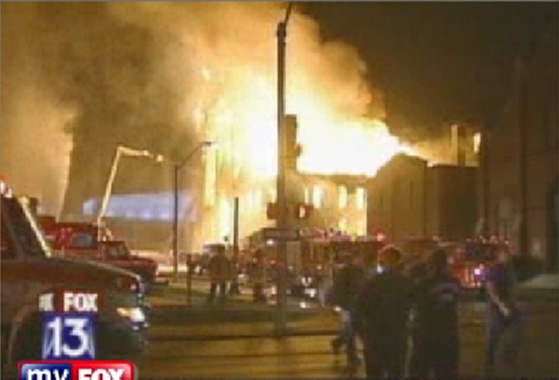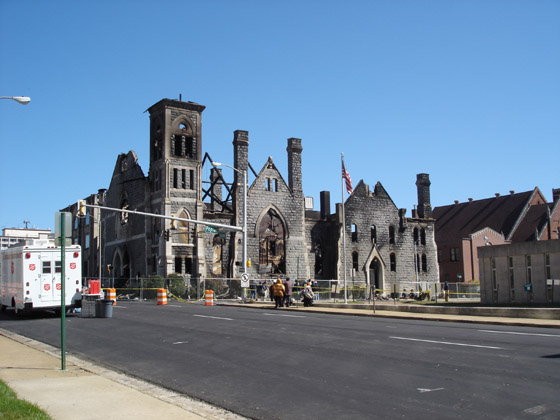 St. Peter's Church, Memphis, TN

As I was out taking pictures of the First United Methodist Church in downtown Memphis, I took a few other photos as well. One of them is of St. Peter's Church which was completed in 1857. The photo was taken between 1900 and 1910.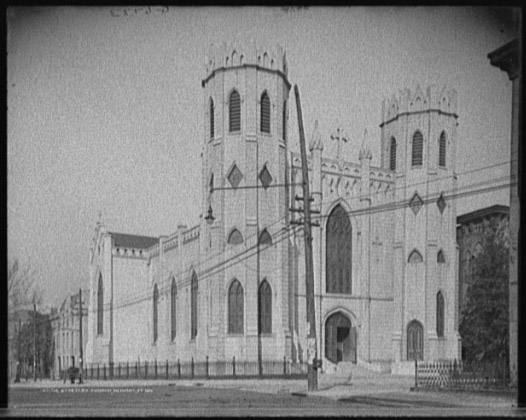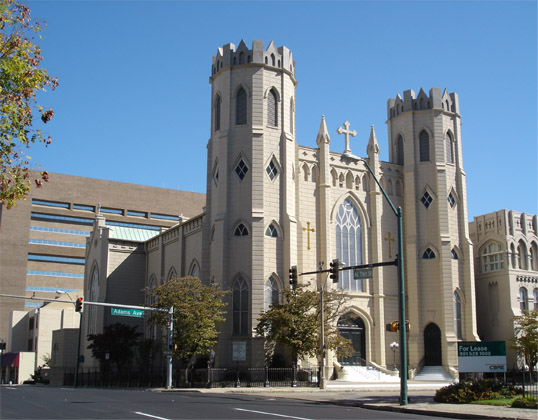 Madison Ave, Memphis, TN

This photo, I'm not completely sure about the location. The only information given about the photograph was that it was taken on Madison Avenue in 1906. I am not sure if I was in the same spot, but I think I was close enough without getting too far out into the traffic.